When you've been world champion twice in a row, the big boss isn't entirely satisfied. This is also the case with Julian Alaphilippe, who starts his tenth season on Mallorca in Patrick Lefevere's team on Wednesday. Alaphilippe is the 2021 and 2022 World Champion and is among the highest paid riders in Lefevere's squad.
For what should be, he thinks. Two world titles are nice. However, two wins in 2022, four in 2021 and three wins in 2020 are not enough. Lefevere: "I didn't bring him into the team for that. I am not satisfied at all. I understand his illnesses and falls, but you can't hide behind them. I do not attack drivers with an injury. But if there is a high price involved, I will respond."
Alaphilippe was told by Lefevere last winter that things have to get better. The rider himself says that he is aware of that. "The past two seasons haven't delivered what I and the team expected. For various reasons." Alaphilippe fell heavily in the Strade Bianche and he fell again in Liège-Bastogne-Liège. However, Lefevere's criticism does not stand in the way of a good relationship with the big boss, says Alaphilippe.
"My relationship with Patrick remains unchanged. We are transparent and communicate openly when things are going well or badly. What Patrick said will not change how I will race. I will not lose myself in past seasons. I had a good winter. I want to get back to my best level."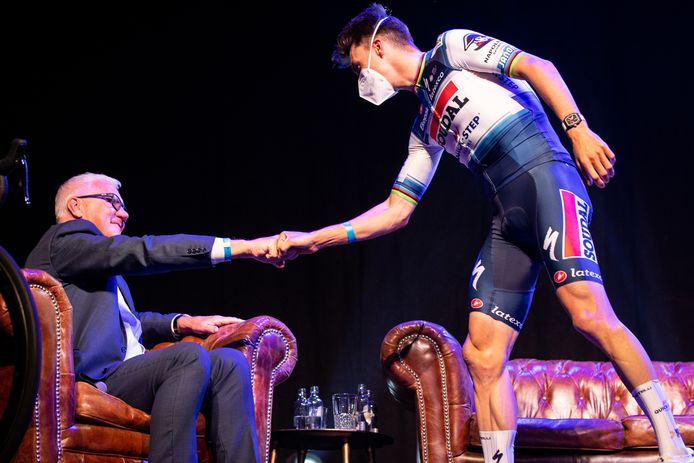 Source : HLN