Then no comeback from Peter Verbeke (40) at Anderlecht. In fact, his role at RSC Anderlecht is definitely over. In a conversation with the new CEO Sports last Thursday, Verbeke was informed that there is no longer any position for him at Anderlecht. All parties will not comment until the matter is legally resolved.
Peter Verbeke will not return to RSC Anderlecht. The former CEO and technical director is being sidelined, a decision by new CEO Sports Jesper Fredberg. Verbeke has been at home on medical advice since mid-October. A viral infection led to serious health problems and only rest could offer comfort. Verbeke had previously indicated internally that the double job as CEO and technical director was too difficult to reconcile, among other things due to the difficult family circumstances. He has combined those two hats since late 2021 when Jos Donvil was sidelined as general manager.
While Verbeke was at home, chairman Wouter Vandenhaute looked for the necessary reinforcements for the sports cell. Vandenhaute ended up with the Dane Jesper Fredberg. In mid-November, Anderlecht announced the new "CEO of Sports". Fredberg was given full ultimate responsibility for everything related to the sport. In the same breath, Purple & White announced that Kenneth Bornauw will become CEO Non-Sports from now on. At Fredberg's presentation, Vandenhaute made it clear that it had always been his intention that Verbeke would return to the day-to-day management of Anderlecht. Verbeke himself had also worked hard to return to the club of his heart. However, the whole time it remained unclear in what capacity that would be. What remains when you already employ two CEOs? Nothing as it turns out. There is no longer room for Verbeke in Purple & White's organizational chart. It was briefly hinted that Verbeke might be working closely with Jean Kindermans to modernize the youth academy at Neerpede, but these rumors were quickly quashed. It was never the intention for Verbeke to succeed Kindermans.
Tandem with company
Verbeke has therefore been employed as Technical Director at Anderlecht since 2020. Before that, Verbeke also worked as a recruitment coordinator at Club Brugge and was sport manager at AA Gent for two years. He also brought in recruitment manager Dries Belaen – also ex-Bruges – and made Tim Matthys, whom he knew from AA Gent, a key pawn in scouting at Neerpede. Verbeke placed even more value on data analysis in scouting. All this time Verbeke formed an excellent tandem with Vincent Kompany. The duo managed to bring some big names to Astridpark, albeit often on loan. Nmecha, Zirkzee, Kouame. In particular, the final transfer of Sergio Gómez and Josh Cullen turned out to be a real hit for Verbeke. Transfers that brought in a lot of money for the stricken Anderlecht. Gómez was sold to Manchester City for almost 15 million last summer. Cullen to Burnley for just over 3 million.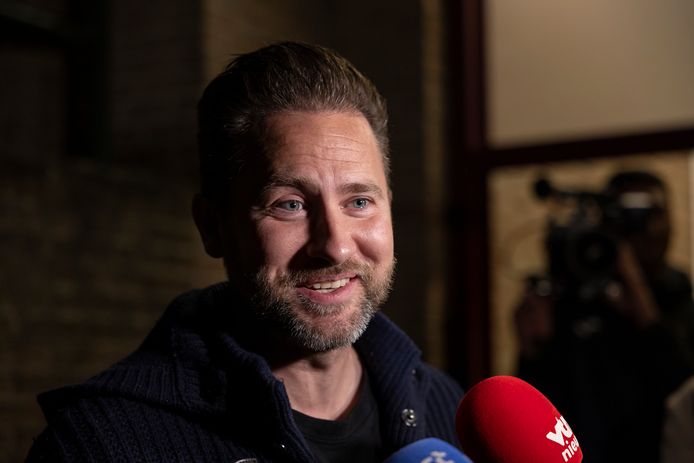 Of course, entering the transfer market with limited funds also carries risks. Then you sometimes miss the ball. Among other things, Bundu and Olsson did not reach the desired level. The departure of Kompany at the end of last season was a heavy blow for Verbeke. That he himself wanted to continue with Kompany was an open secret. He tried several times – and in vain – to smooth the folds between Kompany and Vandenhaute. The transfers that Anderlecht made under Verbeke this year were not a success. Ishaq, Angulo, loan from Esposito… Jan Vertonghen's prestigious transfer was Verbeke's last trick at Anderlecht. Verbeke has to look for a new challenge. The umpteenth change in everyday life at Anderlecht.
So the palace revolution at Anderlecht continues. A week after Wouter Vandenhaute had to take a step back, the role was also played by Peter Verbeke.
Source : HLN