A volunteer who set fire to a cathedral in Nantes, France in 2020 has been sentenced to four years in prison. The man is also suspected of involvement in the death of the priest in 2021, the case will be considered later.
During the fire in the Saint-Pierre-and-Saint-Paul cathedral, among other things, the organ burned down. It dates back to 1621 and withstood, among other things, the French Revolution and bombing during World War II. Objects, stained glass windows and paintings were also lost. The owners of the cathedral estimate the damage at approximately 40 million euros.
The arsonist is a 42-year-old man from Rwanda who came to France in 2012. He applied for asylum several times, but in 2019 he was told he had to leave the country. The prosecutor in the case stated that he set the fire out of malice. The man himself testified that he came to the cathedral to pray on the day of the fire, but something inside him snapped as he walked past the place in the building where he was allegedly attacked in 2018.
In addition to the prison sentence, the man is prohibited from owning any weapons for the next five years and will not be allowed to approach Nantes.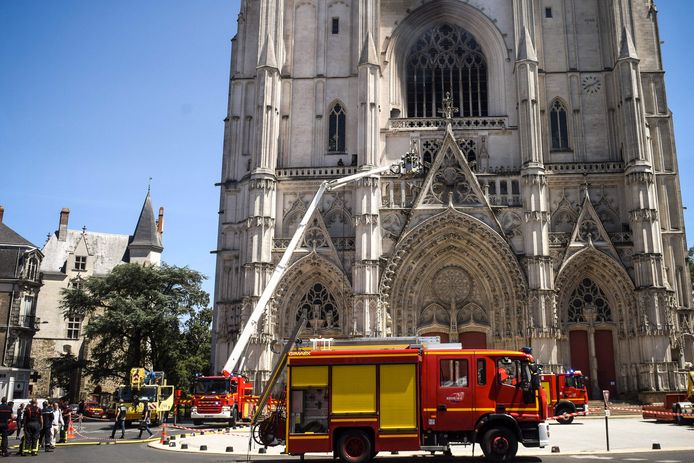 Source : HLN