As more and more worrying details emerge about footballer Dani Alves, 39's, alleged assault on a 23-year-old woman at Barcelona's Sutton nightclub, his wife Joana Sanz is now turning against the Brazilian. She deleted all photos of the couple on her Instagram. According to a specialist lawyer, Alves, who has now brought in a notorious lawyer for his defense, risks "four to twelve years in prison".
Dani Alves has won 42 titles in his career, including three Champions Leagues with FC Barcelona and two Copa Americas with Brazil. But his name has been heavily tainted lately. Alves has been held without bail since last Friday. And where his wife, the Spanish model Joana Sanz (29), initially supported him with a public message on her social media, she also seems to be dropping Alves now. Like his Mexican club UNAM, Pumas have parted ways with the player, who was part of Brazil's squad at the last World Cup, with immediate effect. Sanz, who recently lost her mother, has now removed all pictures of the couple from her Instagram profile, where she has 884,000 followers.
For example, the net around Dani Alves is closing more and more. There is not only the victim's testimony, but also the witnesses' testimony, the surveillance camera footage inside the nightclub, the staff's testimony and the medical report. The victim's lawyer, Ester García López, is now speaking to the Brazilian press. Her client had to take medication to avoid the risk of a possible STD because Dani Alves would not have used a condom.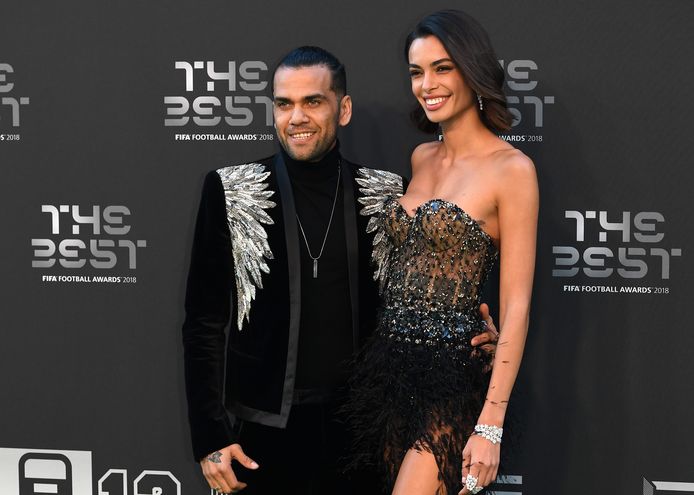 And that the woman has already had to undergo several treatments to give her psychological support. "Fortunately, she left the nightclub in the ambulance and went straight through the police to the Sexual Assault Central Unit. Unlike most victims of sexual assault, she was treated quickly and there was DNA evidence on her body and clothing."
Meanwhile, Dani Alves arms himself. Because according to a new, stricter Spanish law, in which there can be no sexual assault, only sexual aggression, he risks a prison sentence of four to twelve years. Alves has added renowned lawyer Cristobal Martell to his team, the man who managed to get Lionel Messi's 21-month suspended sentence suspended after he was found guilty of tax fraud in Spain in 2016.
The facts allegedly happened on the evening of December 30th at the Sutton nightclub in Barcelona. Alves, who has two children (Victoria and Daniel) from a previous relationship, is said to have once "danced very closely with a woman" and "offered her a drink too." After a few minutes, Alves then put his hand on the woman's pubic area, which immediately broke away from the Brazilian.
Alves then led the woman to the toilet, whereupon he locked the door. There she would have been beaten, thrown to the ground and raped. "He put his hand in my panties," the woman told ABC. Then the Brazilian soccer star would have punched and penetrated her until he came. In the past, he would also have tried to sexually address her friends.
It was only after Alves left the club that the woman would certainly have addressed the matter. The woman also went to the hospital for an examination and turned her clothes over to the police for a DNA test. She also gave accurate descriptions of the soccer player's tattoos on his lower abdomen.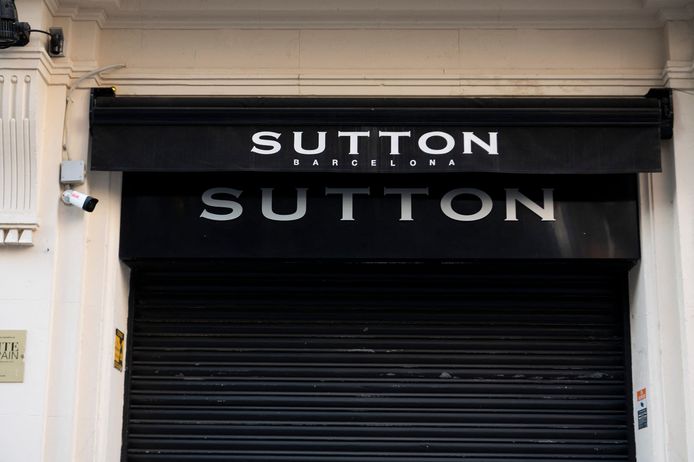 The Spanish court opened an investigation and meanwhile Alves was also arrested when he came to Spain for his mother-in-law's funeral at the end of the year. The spokesman for the Mossos d'Esquadra, the Catalan police, confirmed this to the AFP news agency. Alves remains in prison for the time being and cannot be released on bail because the judge believes the chance of an escape is real. After all, Alves could quickly fly to Brazil on a private jet with his lavish salary. Then he doesn't have to go through customs and he stays out of the clutches of the Spanish court because there is no extradition treaty between Spain and Brazil.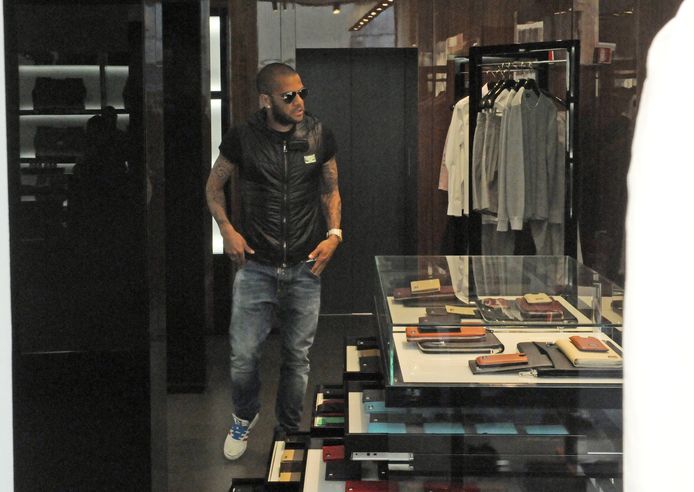 The fact that Alves wants to change his presentation of the facts for a fourth time does him no good. Previously, he had told the investigating judge three different versions in 45 minutes. First he admitted that he had actually been to the club in question. In a second version, he admitted that he had also seen the 23-year-old. Finally, in a third interrogation, Alves said that there had been physical contact but that he had not taken the initiative.




I'm very sorry, but I don't even know who the lady is. I do not know you. I don't like disturbing others, how could I do that to a woman?

Dani Alves previously washed his hands in innocence
Alves denies all the facts. He also previously told Spanish TV show Y Ahora Sonsoles: "I like to dance, but I don't get too close to other people. I'm very sorry, but I don't even know who the lady is. I do not know you. I don't like disturbing others, how could I do that to a woman? She's hurting me and my family in that way." Also on Instagram, he washed his hands in innocence: "Why not be nice to others instead of always trying to hurt them?"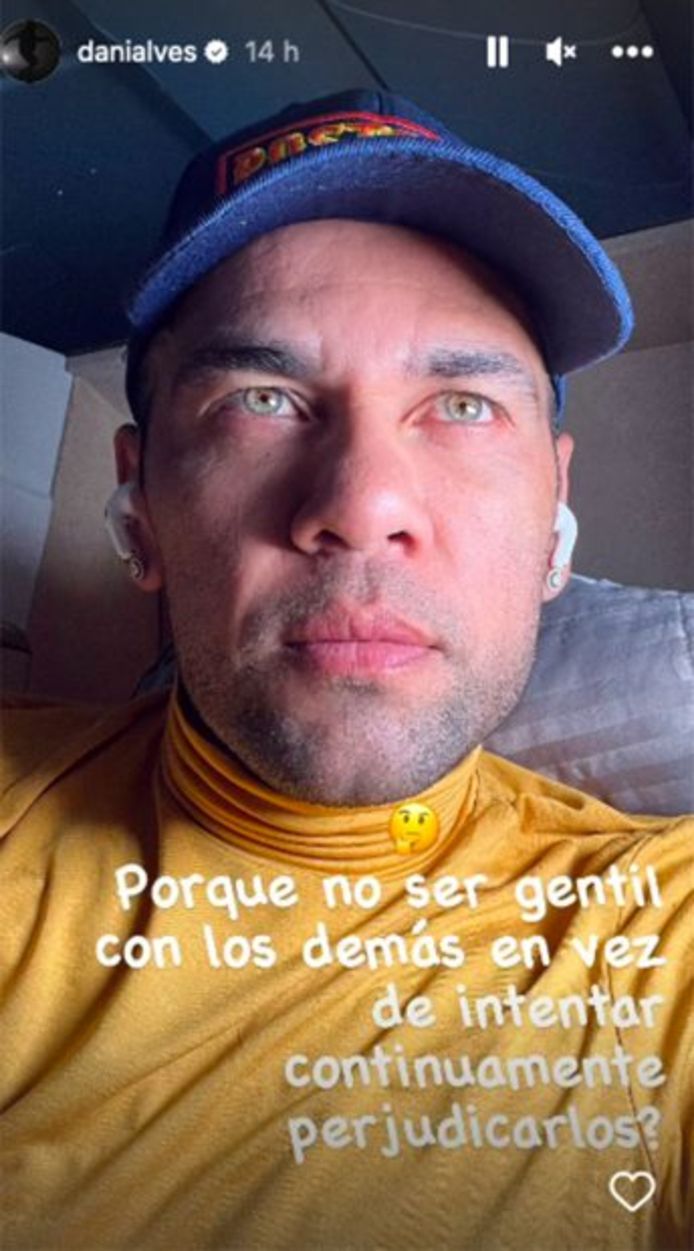 support from wife
The Brazilian right-back has been married to Spanish model Joana Sanz since 2017. At first she fully supported her husband. She posted a photo on Instagram holding her husband's hand. With the text: "Together." Sanz is going through a tough time, having also recently lost her mother. "My mother passed away a week ago. I lost the two pillars in my life. Please have a little empathy instead of looking for news in the grief of others."
In a television interview, she also said: "I know who my husband is. I know how respectful he is. I've often seen women dare to try something with him. While standing by. If they do it in my presence, I don't want to know what they're trying to do when I'm not there."
She also captured a video on her Instagram on Wednesday morning. "I want to show myself. I know there are many people who are very concerned. Now I seek peace in the storm that rages over my head. I want to thank so many people who support me. All the messages I receive are close to my heart and reassuring. Thanks very much!"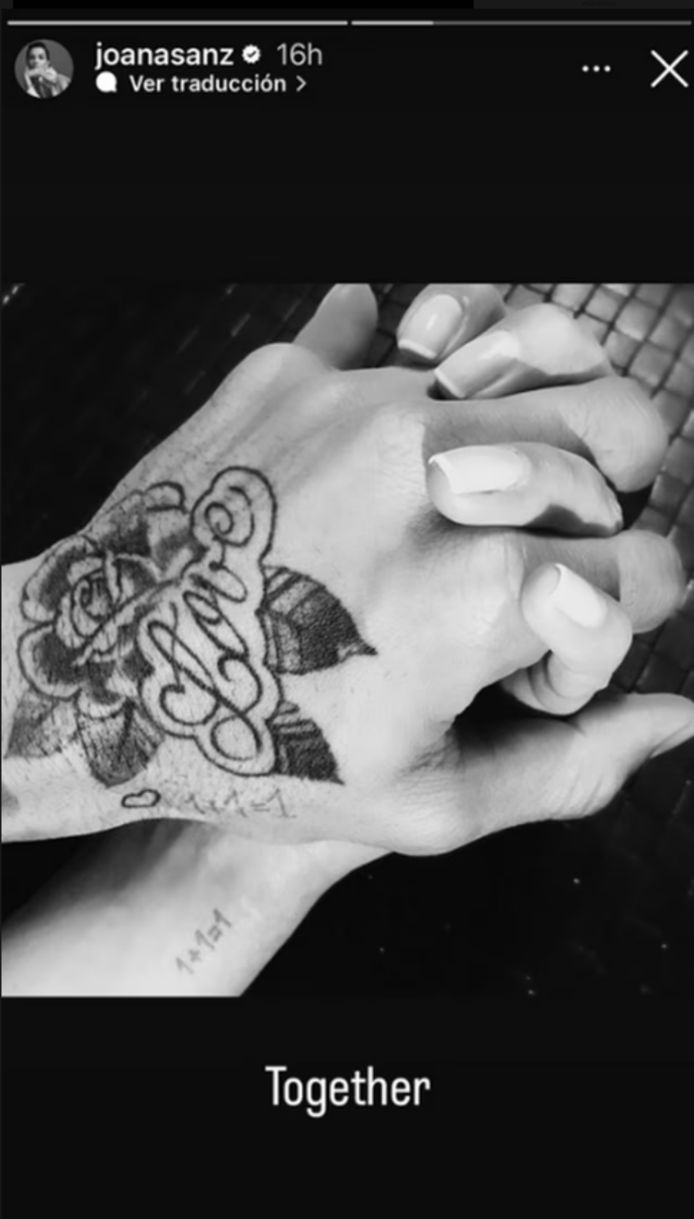 Alves is considered one of the best right-backs of all time. He racked up the prizes, especially during his time at Barcelona. With the Catalan club he won the Champions League three times, the Spanish league title six times and the Copa del Rey five times. He was also national champion in France (twice with PSG) and Italy (with Juventus).