As a seven-time world champion in Formula 1, Lewis Hamilton commands quite a lot of respect, but that was different in the past. The Mercedes driver reveals in the podcast "On Purpose" that he struggled with severe bullying at a young age.
Hamilton describes his school days as "probably the most traumatic and difficult part" of his life. As a 6-year-old he had to endure a lot in primary school in England. "Things like bananas being thrown at you or people using the N-word all the time. I think I was probably one of three colored kids in that school at the time. I really felt like the system was against me."
doubt
In the team selection in the schoolyard, Hamilton was usually only selected as the last child. "Even if I was better than someone else."
The bullying made him doubt himself, but his father taught him to suppress those feelings. "My father never let me cry as a child. He said it was a sign of weakness. The hardest thing is to keep going, but we have to. Many people struggle to find this goal. But it's OK. you will find it Don't give up," Hamilton said.
Not only was Hamilton not accepted by his fellow students, he also did poorly in school. When he was 16, he also found out that he had dyslexia. But the Mercedes driver also says he is grateful for this phase of life: "It made me the person I am today."
Hamilton is aiming for his eighth Formula 1 world title next season. He would only hold the record of seven world titles, which he now shares with Michael Schumacher, with a new world title. The Formula 1 season starts on March 5th in Bahrain. The W14, the car Hamilton will drive in 2023, will be unveiled on February 15.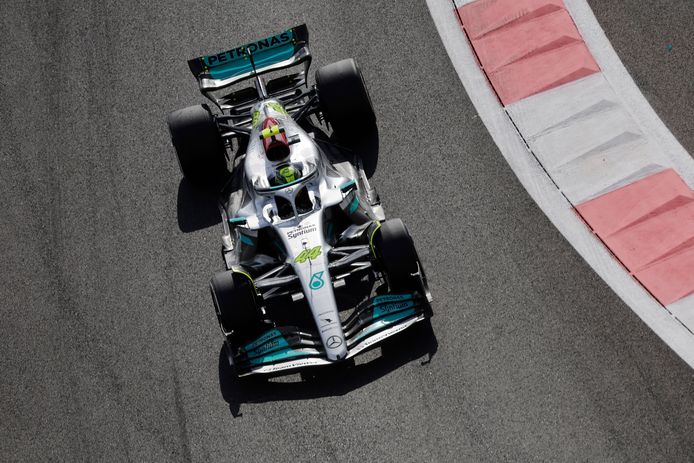 Source : HLN