Flanders' MPElisabeth Meuleman is also a candidate to become President of Groen. She does this in a duo with Parliamentarian Juan Benjume Amoreno in Brussels. In addition, Jad Zeitouni and Jenna Boeve are working together. They are employees of Deputy Prime Minister Petra de Satter and Deputy Prime Minister Elke van den Brandt of Brussels, respectively.
Two candidate duos have been added to chair Groen. The party is looking for a new chair, as Meilem Armasi announced at the end of March that he would resign from his mission.
Flanders MP Elizabeth Muleman Engaged in the fight against Brussels Parliamentarians Juan Benjumea-Moreno† Mühlmann from Oudenaarde has been a member of the Flemish Parliament since 2009. She focuses primarily on educational and cultural files, as she did earlier in Groen's research department. From 2012 to 2014 she was also the leader of the Greens Flemish, and in 2014 she was the leader of the East Flemish election list in the Flemish Parliament. Since then, she has won nearly 16,000 priority votes.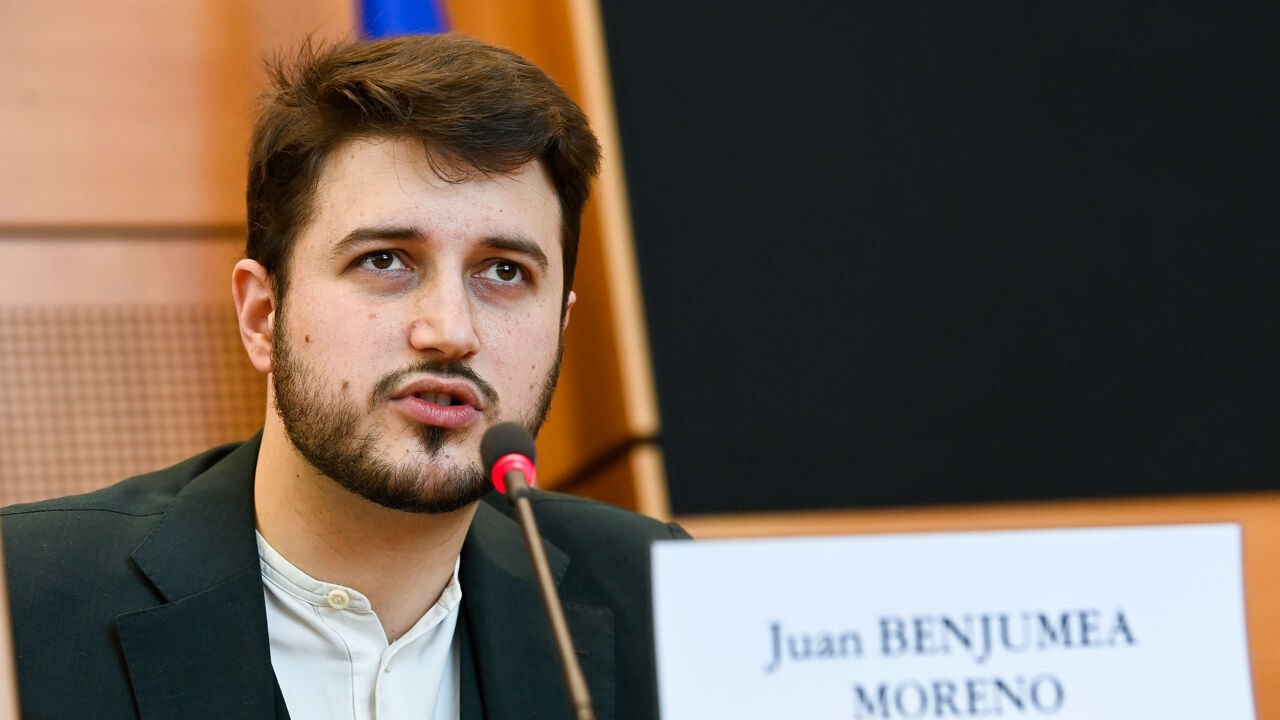 Juan Benjuema-Moreno may be the name that doesn't ring the bell. In the final election of 2019, he was elected as a political newcomer to the Brussels Parliament.
Originally from Seville, Spain, the resident of Brussels now lives in Kuregem with his family. He studied law at KU Leuven, earned his PhD at U Gent, and then began working as a policy lawyer at Brussels Taxation.
Also Jad Zeitouni When Jenna Bob Now let them know that they want to compete for the President of the Greens. Both have a history with Jong Groen. Born in Brussels with roots in Morocco and Lebanon, Zeitouni works in the Cabinet of Federal Minister and Deputy Prime Minister Petra De Sutter. Jenna Bove, who lives in Ghent, is an employee of the Minister of State Elke van den Brandt in Brussels. Boeve is a transgender woman that the general public can recognize from the VRT program "Taboo".
On Monday, another Flemish-Brussels candidate duo took a step forward. Jeremie Vaneeckhout When Nadia Nasic I want to lead Groen as a co-chair. It is not yet known if other candidates will appear.
The striking thing about Groen is that many leaders drop out of the presidential elections. Parliamentarian Kristof Calvo was the latest "big name" to announce that he would not compete. Earlier, Flanders faction leader Bjorn Luzoska, Chamber of Commerce faction leader Wooter de Vriend, and political director Bogdan Vanden Berge also announced that they would be the current chairs. According to political analysts, this seems to indicate that the party is internally divided and it is very difficult to find consensus figures.
Source: vrt