expletives. Tottenham manager Antonio Conte has leveled his own team after his side dropped points against Southampton (3-3) in the fight for a Champions League ticket. "They've gotten used to not winning anything here."
Pedro Porro put Spurs ahead in first-half injury time but Southampton equalized through Ché Adams in the first minute after the break. Tottenham ran out to 1-3 via Harry Kane and Ivan Perisic. Theo Walcott and Ward-Prowse gave the home club a point late on.
Conte was then completely exhausted by his team's performance: "I'm not used to that at all. I see many egoists, I don't see a team. We're just 11 players who go out on a field and put absolutely no heart into the game," said the manager, who had his side kicked out of the FA Cup and the Champions League earlier this month. As a result, Tottenham will not win an award this year either. The club last won a prize in 2008 when they won the League Cup.
Why? "Because they are used to it here. They just got used to not winning anything. They don't want to play for something important, they don't want to play under pressure, they don't want to get stressed. That's nice and easy. That's the story of Tottenham. The owner has been here for twenty years and has never won anything? How did this happen? You risk making the mistake of pointing the finger at the coach, but I know what it's like to win and win against big opponents. I tried to hide the situation but not anymore. This is unacceptable for all the fans who buy a ticket and follow us."
Sky Sports analyst Jamie Carragher believes Conte's situation is unsustainable. "Conte wants to be fired during the international break. Tottenham should put him out of his misery tonight.
Tottenham remain in fourth place with 49 points. A win would have taken third place from Conte Manchester United (50 points). Spurs have two points more than Newcastle United, who played two games fewer. The top four in England qualify for the Champions League.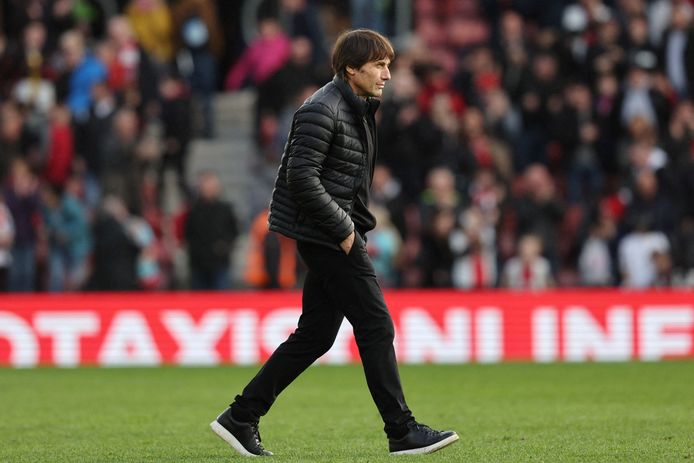 Source : HLN