The World Cup in Quebec (Canada) is the third and final round of the Paracycling World Cup. Road races for tricycles and handbikes are part of the Saturday programme. Sporta closely follows all Belgian current affairs here.
Day 1: Tricycle and Hand Biker Time Trials

Silver for hand biker Hordies and tricycle Celen. This put them in excellent shape for the World Championships within a week.
Handbiker Van de Steen finished seventh.
Day 2: Motorcycle and Tandem Time Trials

Another great day for Paralympic Team Belgium. There are 5 counters.
Lewis Klink won the gold medal. Bronze medals were awarded to his Vromant and his Thomas/Goeman in tandem duo. Coen Heuvink finished seventh.
Road race course in Quebec (Canada)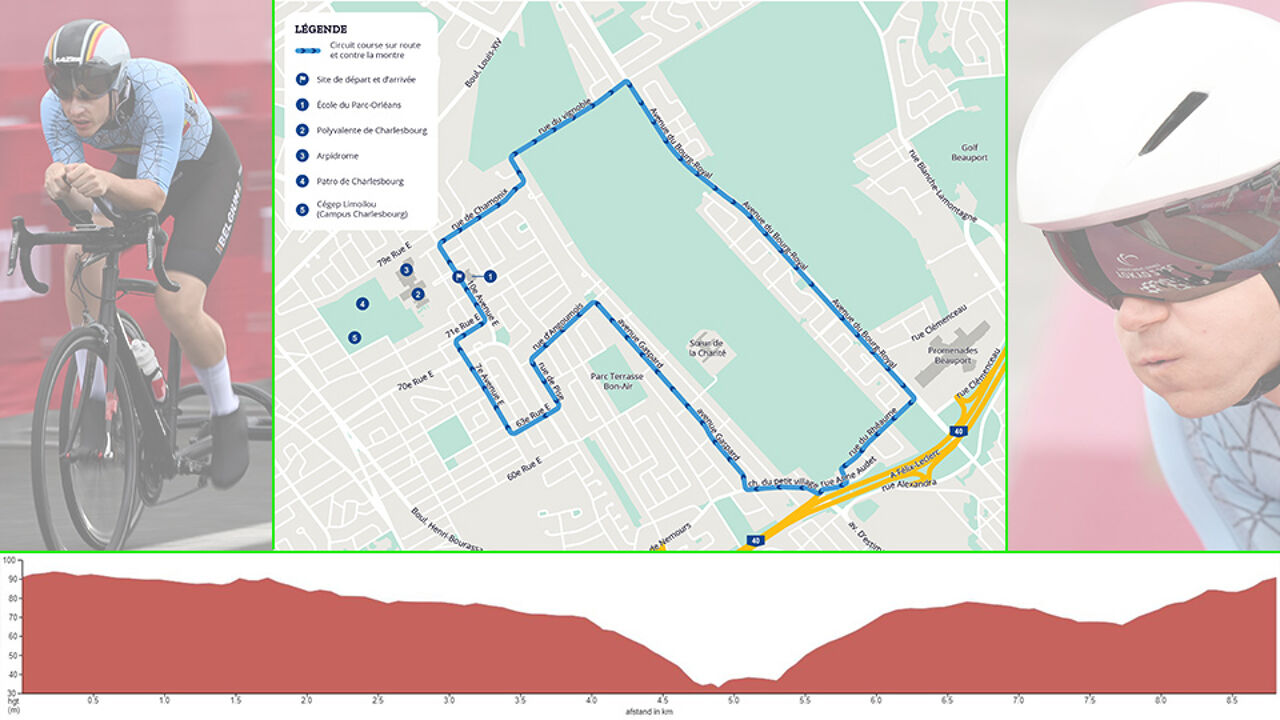 Source: Sporza