Maarten Vangramberen and Bavo Mortier have reached the finish line in Wollongong. But race isn't the main topic of conversation between his two reporters. The octopus, the local climate, and the relationship with the Kazakh delegation.
Shortly after the appointment arrives, Maarten and Baavo rush to the finish line to write their diaries. Our reporters are still exploring life in Wollongong.
Bavo jumped into one of the famous 'rock pools' this morning. "I've seen it in drone images, and I should have soaked it up," he says Bavo.
Diving that morning was not very pleasant. "It was very cold. My shins were very sore," says Bavo. "And everything is starting to shrink," he adds Maarten with a wink.
The cold isn't the only danger in rockpool. In addition to his one of these pools, Maarten also noticed a striking sign that said, "Beware of the Blue Ringed Octopus."
"It's a little octopus with yellow spots, but when you pick it up it turns blue. It's a sign of a bite. If you don't intubate it within 30 minutes, it dies," says Maarten.
There is no central heating here. When people get home, they put on their coats instead of taking them off.
Australia's fauna isn't the only thing that needs Maarten and Babbo adjustments. The lack of central heating also poses practical problems. "It's colder here than in Belgium. It's freezing cold in places, for example in restaurants," Maarten experiences.
"In fact, it's often colder inside than outside. When people get home, they put their coats on instead of taking them off. And professors who teach at universities in the winter wear gloves," he adds. .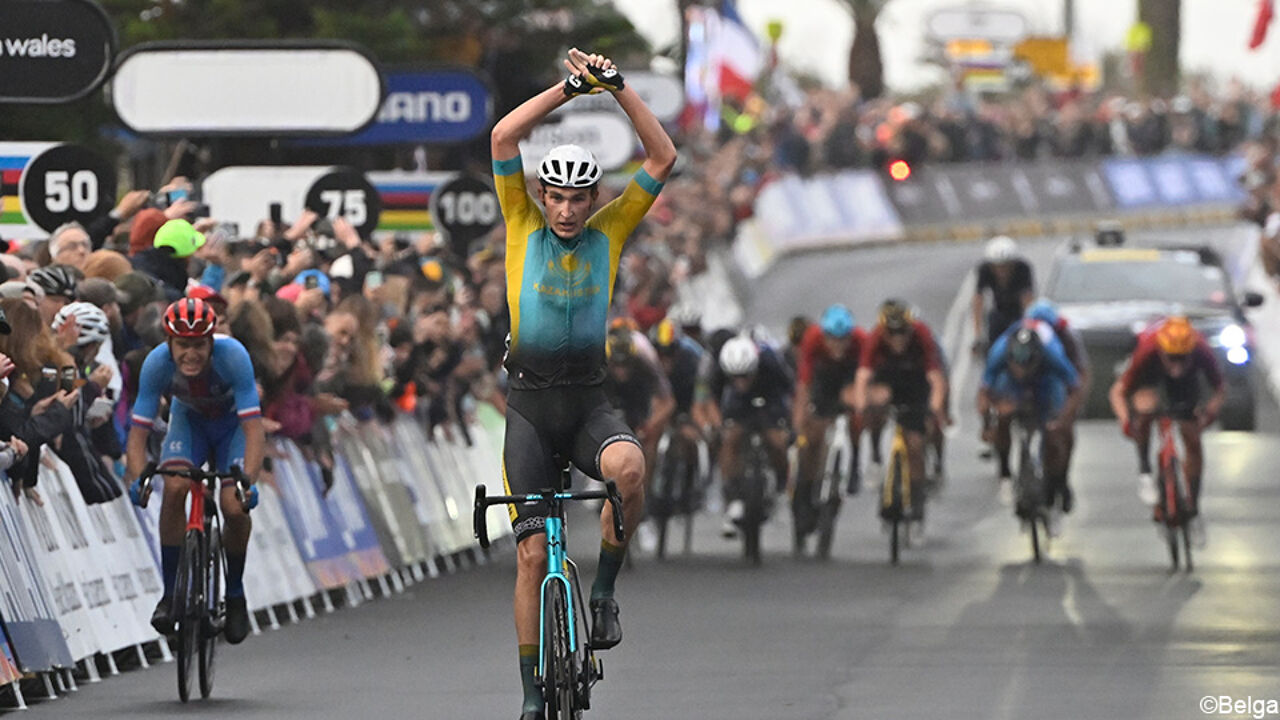 Rendering of sweet pancakes with greasy butter

Just before the diary entry, Maarten and Bavo watched Kazak Yevgeni Fedorov sprint to the world title. He may not have been Belgian, but our reporter still feels connected to Kazakhs.
"We meet Fedorov at the table every day. We are in the hotel with the Kazakhstan delegation. We already knew Lutsenko, now we know Fedorov," Maarten said. say.
Bavo hopes to benefit from his connection with a brand new world champion soon. Maarten has already told the team supervisor that they are waiting for a snack.
In the first episode, Maarten and Barvo criticize the hotel's food, but Fedorov proves there's nothing wrong with that.
"I used to say that the butter was too greasy and the pancakes had too much sugar, but now whoever eats the same thing becomes a world champion…So, on Sunday, do something for the Belgians." You may need to bring
Source: Sporza