On Saturday 8th October, the Tour of Lombardy will be the final Classic of the season. The route of the monument was presented today. Bergamo and Como switch roles again. Last year's winner was Tadej Pogakar.
In 2021, Tadej Pogacar expanded his honor list by sprinting faster than home driver Fausto Masnada at Bergamo.
A year later, the roles are reversed. Not the main character's, but the start and finish's.
Bergamo is now organizing the start of the 116th edition, which will finish in Como after 253 km.
The final therefore looks different in this edition, with the summit of the Madonna del Guizalo shown as a burr more than 60 kilometers from the finish.
After the first pass at San Fermo della Battaglia, the finish at Como awaits the final lap at Civiglio and another San Fermo della Battaglia. The winner is decided after 5 km from the last slope.
The field of participants from the last WorldTour race is not yet complete, but many top players like Tadej Pogacar, Jonas Vingegaard and Julian Alaphilippe want to shine at the end.
This also applies to Alejandro Valverde and Vincenzo Nibali, who are racing the final race of their careers between Bergamo and Como.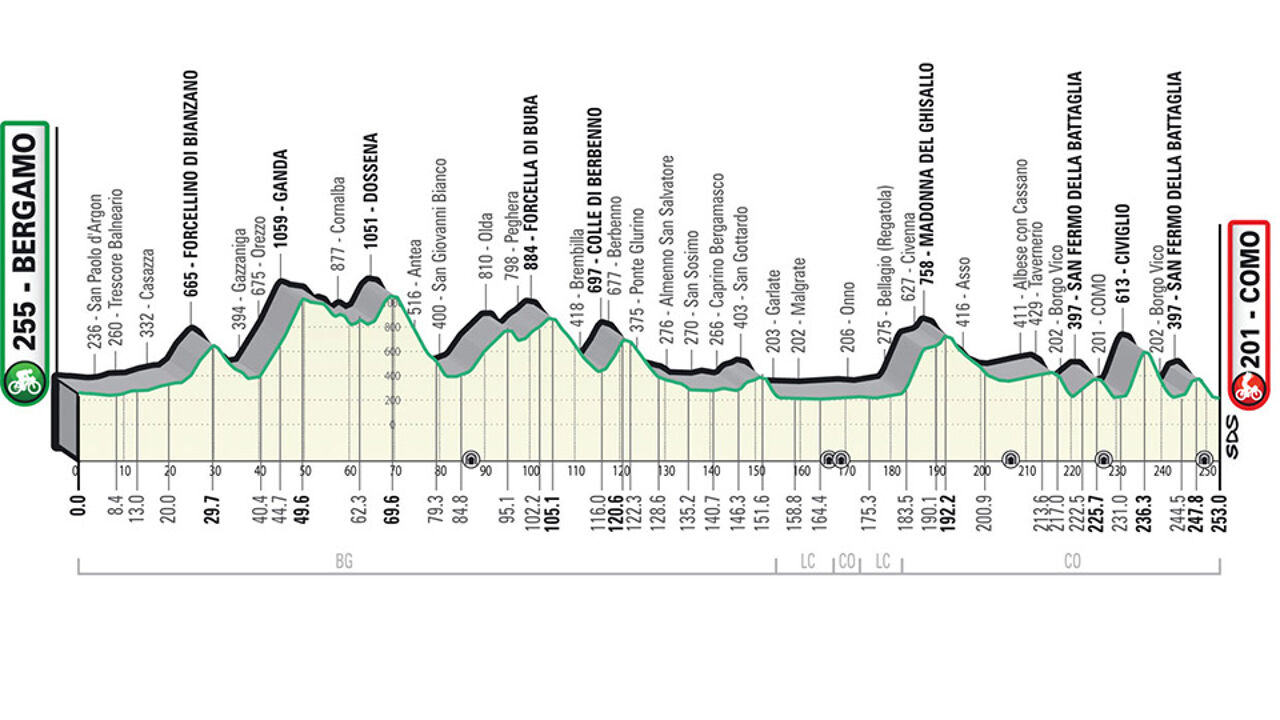 Source: Sporza