The first match of World Cup football quickly created an impressive image.In the first half, the impressive Al-Bati Stadium was full, but hosts Qatar were beaten on the pitch and many lost after halftime. Empty space left.
Qatar lost their World Cup opener against Ecuador on Sunday without a chance, with the final score of 0-2 already on the scoreboard at half-time. Many Qatari fans quickly realized what time it was. And they obviously didn't want to see their team lose.
The first half was packed, but many fans did not return to their seats after the break. As commentator Steph Wynants also points out, suddenly there were empty seats everywhere.
Some of the ardent supporters behind the goal also dropped out. By the time the final whistle blew, more than half the fans had already left. Unfortunately, it is the first time in the World Cup opening match.
The stadium announcer had a different take. He announced during the match that 67,400 spectators were in attendance, but the stadium holds only 60,000 for him.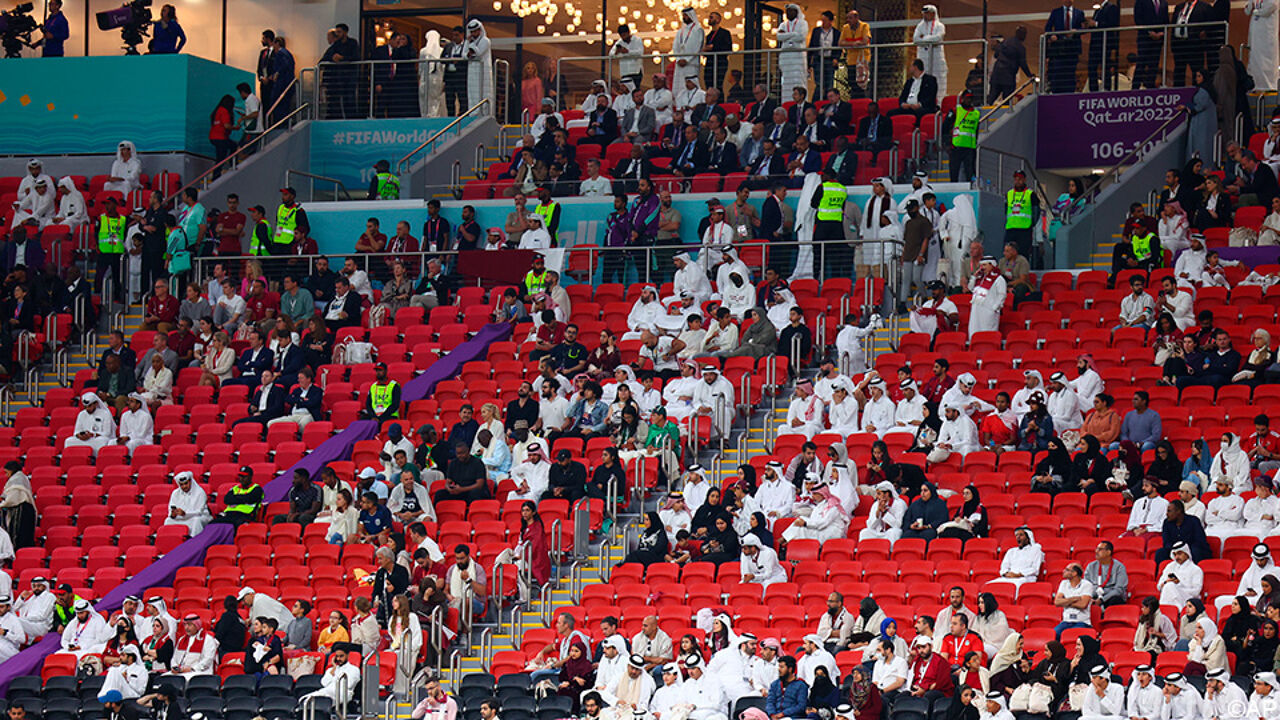 Source: Sporza