How many countries will have their national coaches be the highlight of their teams at this World Cup? Orange has no doubts anymore. Louis Van Gaal is attraction number one. The young Senegalese journalist didn't even ask a question, he just wanted to express his admiration for the Dutch national coach.
Nice final moments of the Dutch press conference. The young Senegalese journalist raised his hand but did not ask when he was handed the microphone.
"Hello Luis, I'm a young journalist. I have no questions for you. We may have lost to the Netherlands against Senegal, but I would like to say that I am a big fan."
Louis van Gaal was clearly fascinated. "I'd appreciate it if you said that, because you don't ask that often. I'll give you a big hug right away!"
See image below.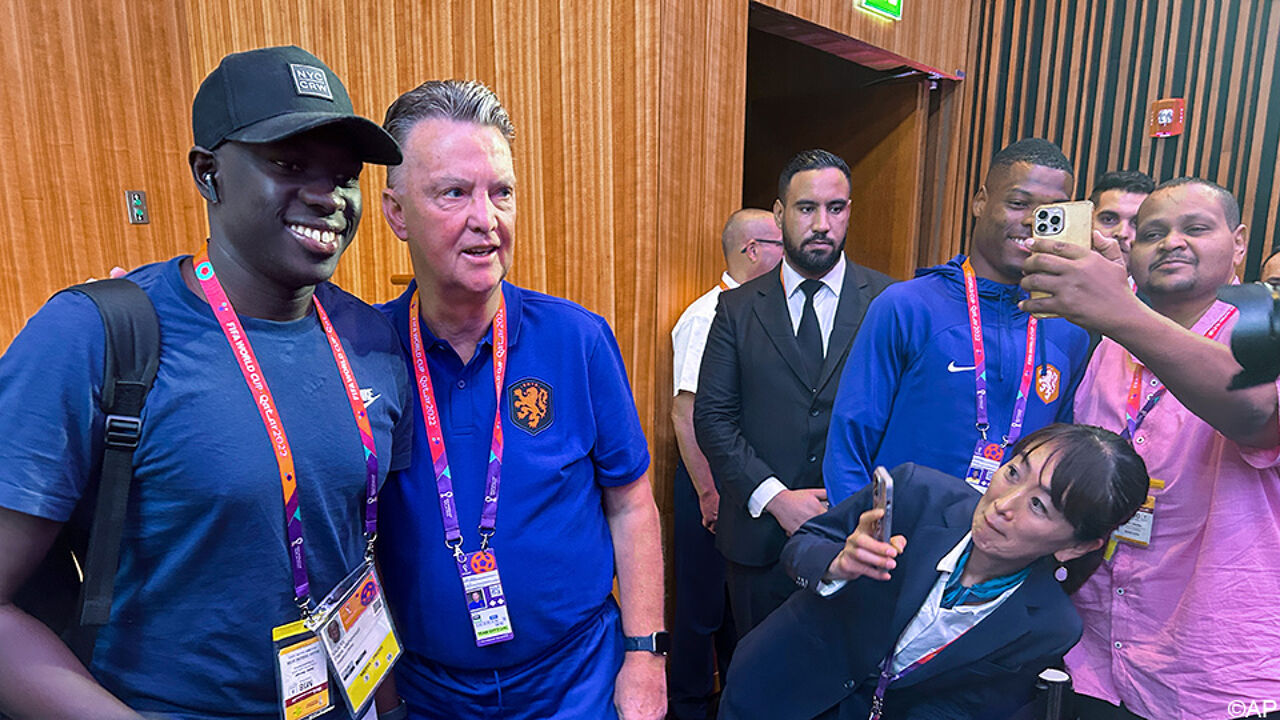 Source: Sporza