The Belgian handball team ended their first World Cup in Malmö with a narrow 24:22 defeat (half time: 14:12) against the USA. The Belgians had already been eliminated from the quarter-finals.
Raphael Kotters and Simon Ooms were Belgium's top scorers against the USA with four goals each. The Red Wolves previously lost in the second round to African champions Egypt (33:28) and Croatia (34:26). Belgium survived the first group stage thanks to a win against Tunisia (31:29). However, due to the defeats against defending champions Denmark (28:43) and Bahrain (28:30), the wolves had to start the second round with 0 points. After the game against Egypt it was possible to cross the quarterfinals.
With another loss, the Belgians are sixth and last in the group, behind the USA (2 points). Egypt had already qualified for the quarter-finals with eight points. Number two Denmark (7 pts) will play against Egypt later on Monday (at 20.30 CET) in order to qualify. The Danes can also qualify for their duel if Croatia (3rd with 5 points) does not win against Bahrain (4th with 4 points). This game will be played at 6 p.m.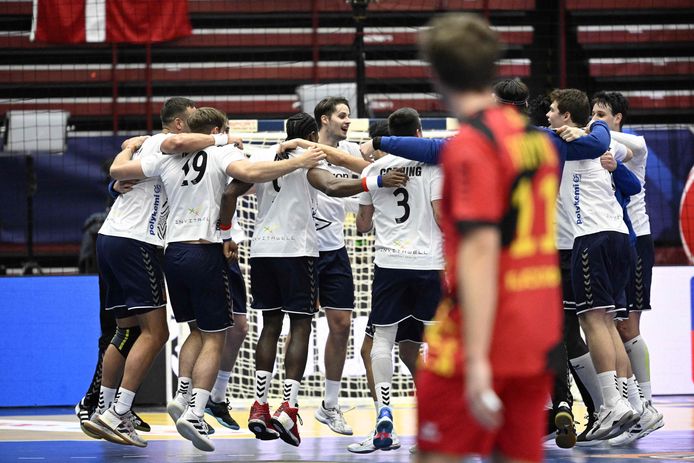 Source : HLN