A shooting at a university in Manila, the capital of the Philippines, killed three people, including a former mayor. One was injured, police said. The perpetrator fired during the graduation ceremony. Police said the gunman had a "long dispute" with the former mayor.
When law students and their families gathered for a graduation ceremony, shooters fired at a university in Quezon City. Among the dead was Rossita Furigay, a former mayor of the town of Lamitan in southern Basilan Island. According to police, her assistant and college guards were also killed. The daughter of the former mayor was injured and taken to the hospital.
Police chief Keson said the gunman was identified as a resident of the city of Lamitan. The perpetrator had two weapons on him and was arrested in the car he was trying to escape.
The motive for shooting is not completely clear. However, police said the shooter had a "long dispute" with the former mayor.
"Thorough and quick investigation"

Shooting took place in Quezon City despite strict security and gun bans. Filipino President Bongbong Marcos has promised a thorough investigation.
"We urge law enforcement agencies to investigate these murders thoroughly and quickly and bring all involved to trial," the president said.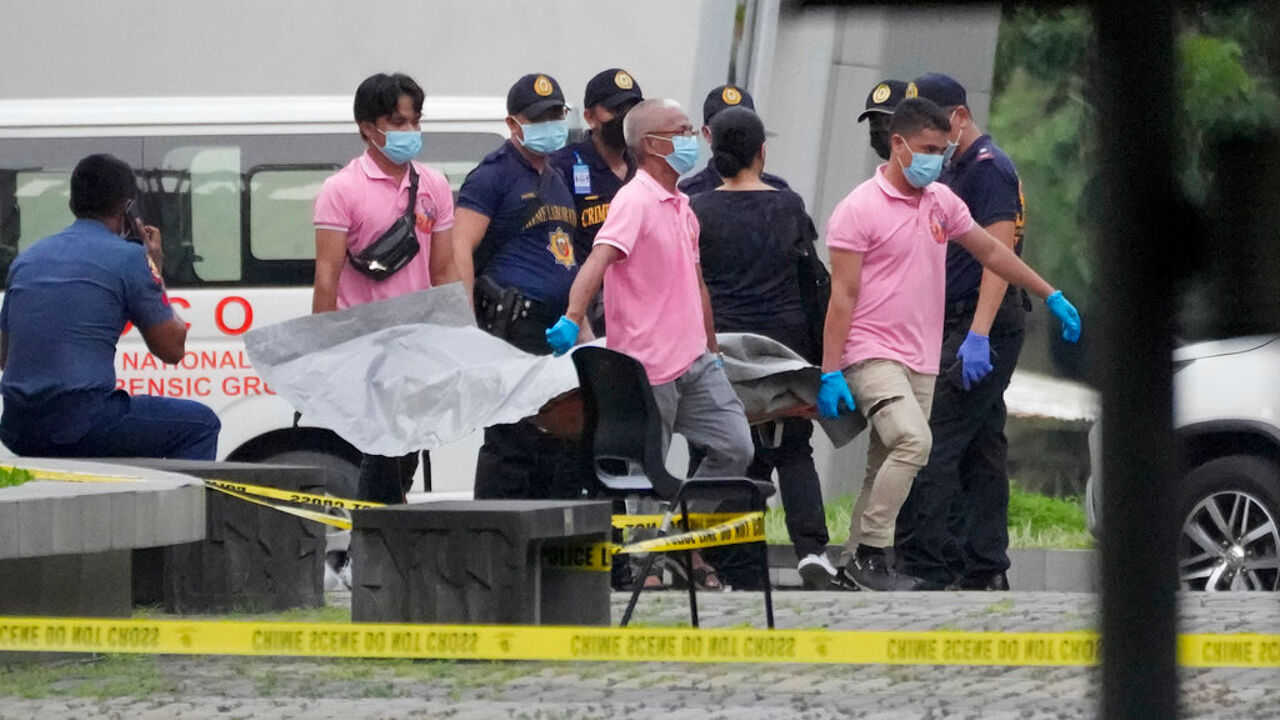 Source: vrt