More than 50 people have been injured in a massive fire at an oil tank in the port of Matanzas, Cuba. It is reported by authorities. 17 people are missing.
Fires in Matanzas, a town east of Havana, started last night after lightning struck an oil storage tank, officials said. Some Cuban media reports that the fires have not yet been brought under control.
There have already been four large explosions. According to local media reports, there are a total of eight large tanks. One tank will go up in flames.
The Matanzas hospital director said 52 people had been treated in the hospital. Ten victims were in very bad condition.
Firefighters came to the rescue from all over the country, including Havana, 80 kilometers away.
President Miguel Diaz-Canel Bermudez visited the affected port today.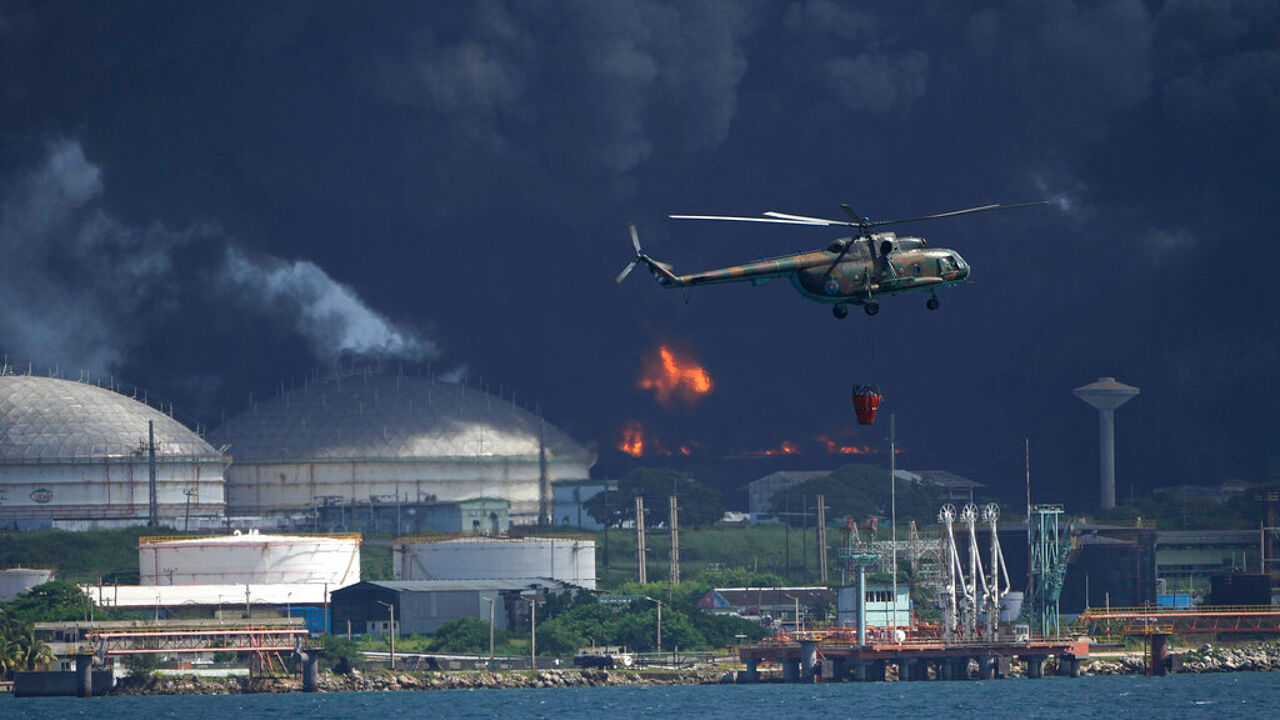 Source: vrt