In Spain, 20 train passengers were burned after fleeing the train for fear of being caught in a wildfire. 4 of them were seriously injured. Regions in northeastern Spain have been ravaged by forest fires for some time now. Thousands have already evacuated.
Panic broke out near Bezis on Tuesday night on a train carrying 48 passengers en route from Valencia to Zaragoza. The train approached the bushfires that are now raging. Therefore, the driver decided it was too dangerous to continue driving. Some passengers panicked for fear of being burned by the flames. They broke the glass from the window and fled the train before the driver backed up again.
"As soon as they saw it in flames, they returned to the train," said a spokeswoman for Spanish railway company Renfe. "Several people had burns."
The driver returned the train to Cordiel Station, where emergency services were taking care of the passengers.
4 passengers seriously injured

Most of the passengers who got off the train escaped with minor injuries, but four were seriously injured. Among them was a 58-year-old woman with severe burns. According to Spanish newspaper El País, a woman lies on a respirator.
Two people were evacuated by helicopter. A 10-year-old girl was taken to a nearby hospital. Anyone who remained on the train would have been safe.
According to Spain's Minister of Transport, Raquel Sanchez, civil defense forces have also been called in to assist passengers in distress.
The area around Zaragoza and Valencia has been ravaged by forest fires for some time. It burns very violently and takes a long time to extinguish, especially since the wind changed direction last night.
A firefighter was injured this morning while fighting a fire. Also yesterday, two firefighters suffered burns when they set a car on fire.
Spain's Interior Minister Fernando Grande Marlasca today visited the forest fire-affected area of ​​Vézis.
Thousands of people have already been displaced in the area. Tens of thousands of hectares are already in flames.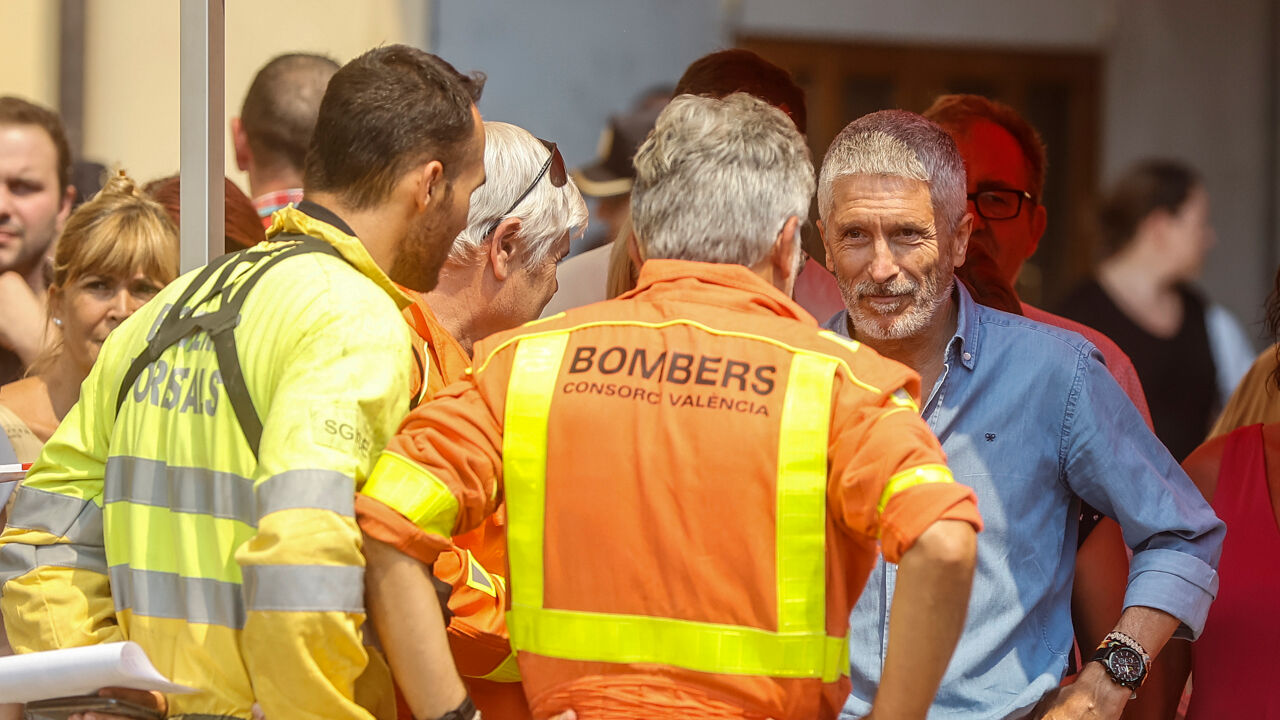 Source: vrt