More than 80 skeletons found in the mass graves of Vianen in the Netherlands appear to be from British soldiers. They died in a field hospital in the 18th century. Studies show that most men died of meningitis, not the wounds of war. According to archaeologist Hans Wenstra, this is a unique discovery. "They fill in some holes in forgotten history. How often do you read about ordinary people in history books?"
The Vianen Mass Grave was discovered at the end of November 2020 while working on a city canal. There were 82 skeletons in the tomb, most of them teenagers and young adults. According to the survey, most of the men were from southern England. They fought in the War of the First Coalition against France (1792-1797) between France and alliances of other European nations that sought to stave off the French Revolution.
The Southern Netherlands, which was under Austria at the time, and the Northern Netherlands or the United Province, fought the coalition as well as Britain and parts of Germany today. Eventually, the Southern Netherlands was annexed to France. Northern Holland has been replaced by the pro-French Republic.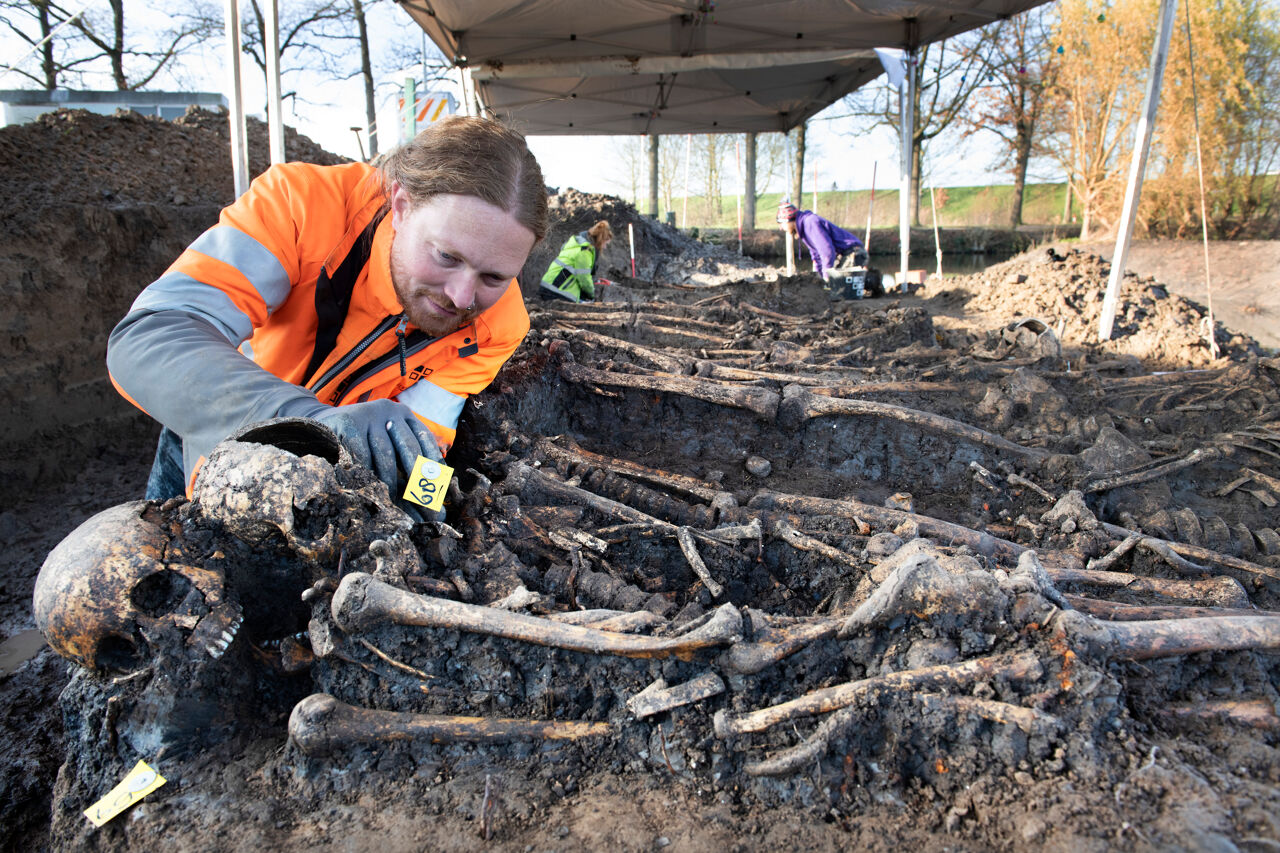 According to archaeologists, British soldiers arrived at Vianen rather than by accident. They set up a field hospital there to repair the injured soldiers. The failed soldiers were buried in a mass grave near the hospital.
"They may have thought, which is useful for setting up a field hospital along the wreck, because they can leave immediately, or they may just be stuck there." Says archaeologist Hans Wenstra. RTV Utrecht†
Natural anthropologist April Pijpelink scrutinized the skeletons of 82 and came to a surprising conclusion. "Judging from their bones, they did not die from the injury. Most boys suffered from meningitis."
"There were so many signs of infection, for example, how fragile the top of the skull is," she says. According to her, it must have been a bacterium that could attack due to poor hygiene in the field hospital and poor health of the soldiers.
"When reading a history book, it's always about powerful people like generals, kings, and queens, but never about those who had to do dirty work. That makes this very interesting. They lived in very poor condition. They were poor, malnourished and had to work hard. Their backs were already damaged by hard work. The average age of soldiers is 26 years. But some were teenagers, "says Veenstra. BBC news†
Source: vrt