As of this morning, four regions of Ukraine are holding referendums on joining Russia. These referendums were not announced until Tuesday, the day after Russian President Vladimir Putin announced partial mobilization. This will allow the Kremlin to send reserve forces to these areas if it votes pro-Russia. Few in the West doubt the outcome, but "this is an annexation scenario," says VRT NWS journalist Rudi Vranckx.
Referendums for joining the Russian Federation began this morning in four Ukrainian territories under total or partial Russian control. These are the self-proclaimed People's Republics of Donetsk and Lugansk, which have been ruled by pro-Russian leaders since 2014, but from September 23-27, the recently conquered Kherson and Zaporizhia regions will also hold referendums. It is done.
The referendum appears largely to be a reaction to advances in eastern Ukraine. "Panic football from the Kremlin," Russian expert Jan Balliauw of VRT NWS called it earlier this week. People in the Ukrainian capital, Kyiv, as well as elsewhere in the West, have already said they will not accept the results of the referendum. They call it a "fake referendum."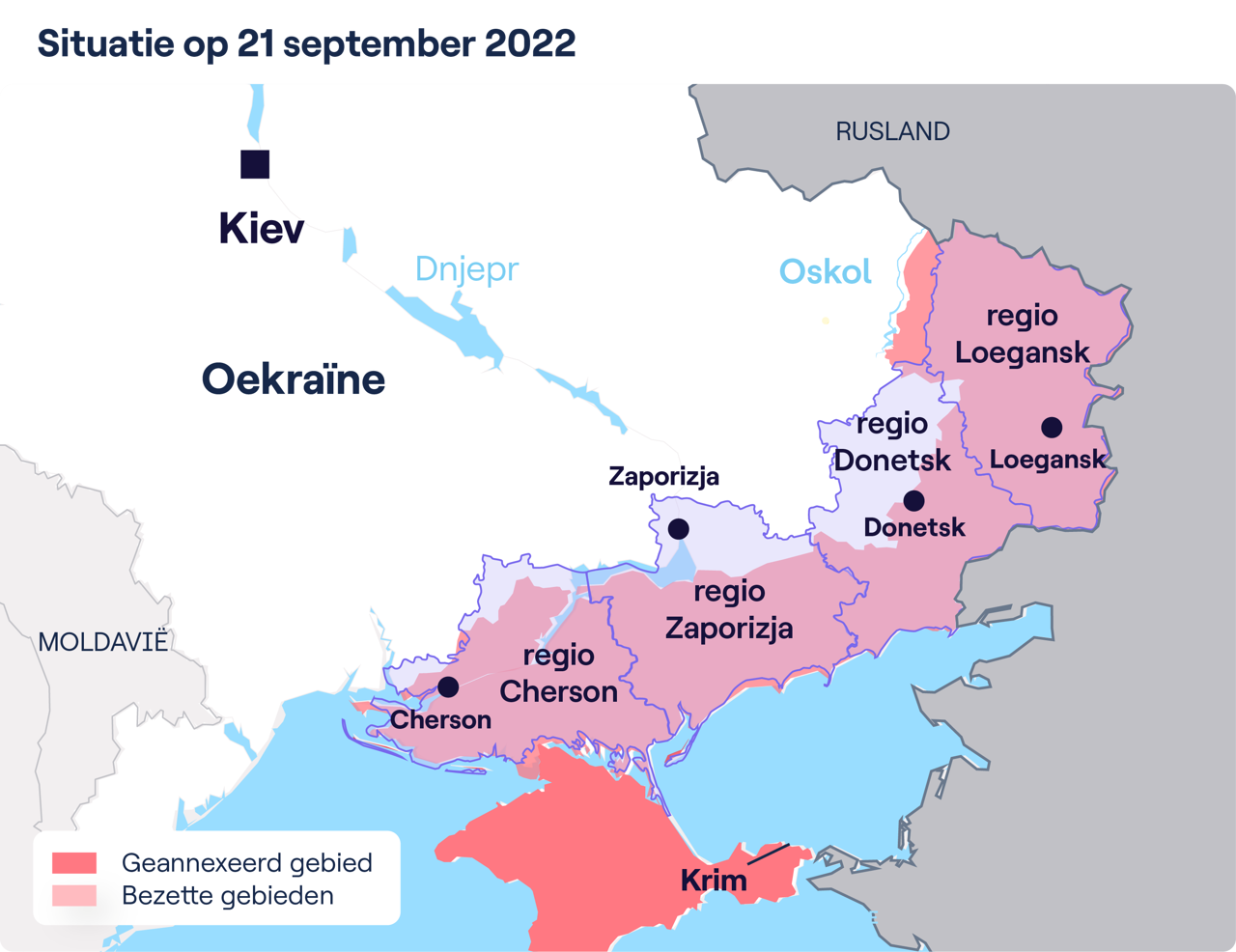 VRT NWS journalist Rudi Vranckx is now in Dnipro, near the occupied territories, and has already received signals about how the votes are being manipulated. The police are on their way to vote. I can't imagine you can vote neutral if someone is standing next to you with a weapon.
According to Vranckx, the pro-Russian occupiers are trying to make it look like these are legitimate referendums. "For example, only a small number of polling stations have been built per region, which makes it seem like a large crowd. In Zaporizhia and Kherson, online voting is also possible, but there are very few, so how can it be possible? Will there be internet or electricity?"
Many people in the affected areas have been evacuated in recent months. The question is who will vote in the coming days. "In war-hit cities such as Mariupol and Zaporizhia, perhaps only 10 to 20 percent of the population is left behind," he says Vranckx. "Most of the people there have fled to the west of Ukraine and they are officially allowed to vote, which is nonsense of course."
People in the region who have fled to Russia will be given a chance to vote, Vranckx said. "In this way, the pro-Russian occupiers try to influence the mood and tip the results in the right direction, the results of which have in fact been corrected for a long time."
The referendum is reminiscent of Russia's 2014 annexation of Crimea, the Ukraine peninsula. This was also done after an internationally unrecognized referendum. The timing of these referendums can be called "shocking" in any case. The referendum was not announced until Tuesday.
"If the region becomes part of Russia, Russia can use all the resources it needs to defend it," said Russian expert Jan Bariau. The next day, Russian President Vladimir Putin announced partial mobilization. This means we have additional reservists to defend the area if needed. "This is an annex script," he concludes Vranckx.
Source: vrt