China has hit another record number of coronavirus cases in a single day despite strict measures taken against the spread of the virus. This was announced by the authorities. Yesterday, 31,500 new cases were registered in the country, of which 27,517 were asymptomatic. China is the only major economy in the world trying to contain the spread of the corona virus by locking down entire cities and imposing strict quarantines.
Several major cities, such as China's capital Beijing and southern trade center Guangzhou, are experiencing coronavirus outbreaks. For example, the Chinese capital has in recent days dealt with an outbreak of unprecedented scale since the start of the epidemic. Beijing reported about 1,500 new cases yesterday. This is the highest figure counted in the capital since the early days of the pandemic. Schools, restaurants and shops are closed again for fear of being quarantined
But for a country with a population of over 1.2 billion, that number is still very limited, with more than 5,200 people officially dead since the start of the pandemic. 3,000 per person is equivalent to 3 corona deaths per million in China.
China imposes lockdown in Zhengzhou after protests

Starting tomorrow midnight, the city of Zhengzhou, China will be on lockdown in some areas after the corona outbreak. For example, people living in city centers are no longer allowed to leave the city unless they have tested negative for COVID-19 and have permission from their local government. They were further advised not to leave their homes "unless necessary."
The restrictions will last for five days and affect more than 6 million people, about half of the city's population.Residents of eight districts must undergo daily PCR tests for five days, officials say
But as the pandemic soon enters its fourth year, these draconian measures are causing increasing mental fatigue and resentment among large segments of the population.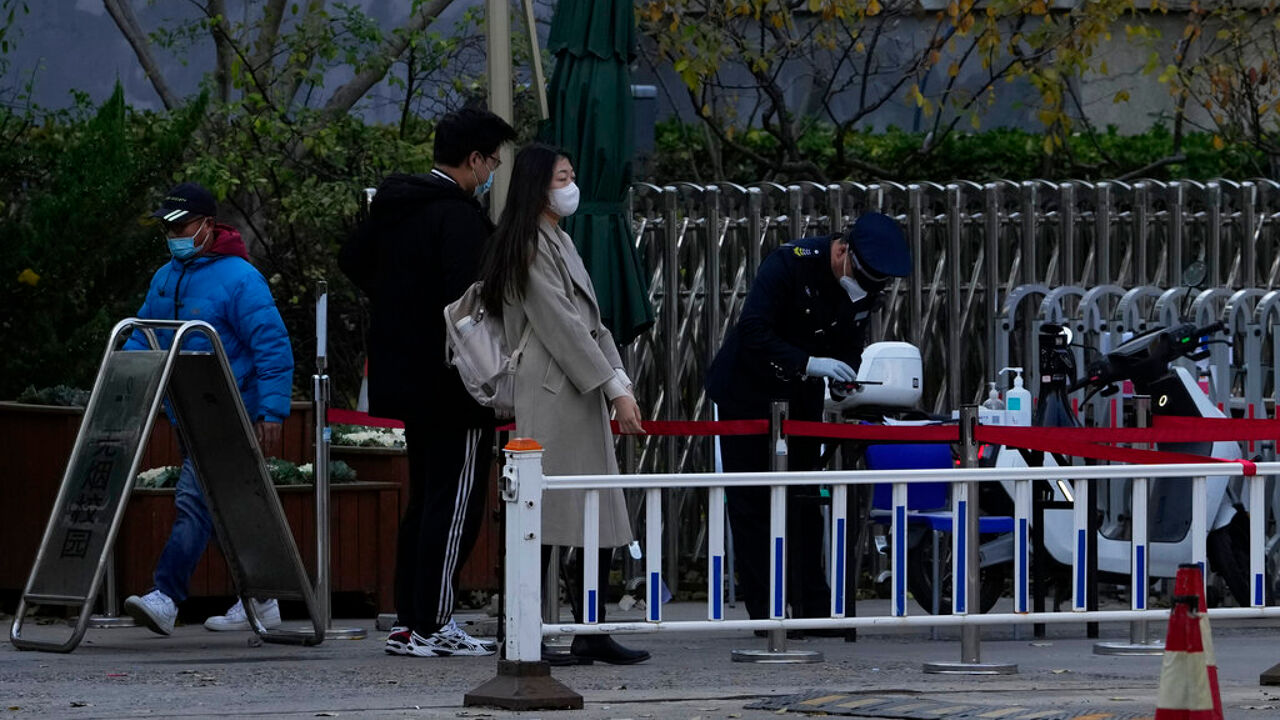 iPhone factory apologizes for 'technical error' after protest

For example, yesterday the world's largest iPhone factory in Zhengzhou erupted in riots among workers over unpaid wages and fears of contracting the coronavirus. A new corona infected person occurred at a factory with about 200,000 employees. As a result, factory people now work in closed bubbles, cut off from the outside world. The living environment in the factory is said to be "chaos".
Following the riots, Taiwanese group Foxconn today apologized for a "technical error" in paying wages.
I apologize (…). Payment is made as promised.
"Our team investigated the issue and found that a technical error had occurred," said a subcontractor for US tech giant Apple. "I apologize (…). I assure you that the payment will be made as promised."
Employees are also provided with severance pay. Foxconn has confirmed that it offers employees who want to leave a premium of over €1,300. That's more than a monthly salary for most people. With this money, expatriates, who often come from different parts of China, can pay for their return home.
Factory Protests Delay iPhones

Protests could further disrupt production at factories. Apple had previously warned that some iPhone deliveries would be delayed due to coronavirus measures at its Zhengzhou factory.
"Apple team members are on site," Apple said in response to the situation at the factory. "We are analyzing the situation and working closely with Foxconn to ensure that employee concerns are addressed."
Source: vrt